Pickerington Real Estate Information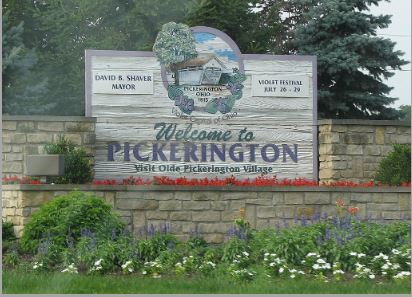 Located about 17 miles from Ohio is the small community of Pickerington. Founded in 1850, Pickerington was known as Jacksonville until 1827 when the locals petitioned the state legislature to change the name to Pickerington in honor of its founder, Abraham Pickering. This mid-size community of about 18,000 residents is known as the " Motorcycle Hall of Fame" and is also known as the "Violet Capital of Ohio". It is the second-largest city in Fairfield County and features a historic downtown shopping area, rolling hills, log houses, forested neighborhoods and residential communities.
Search Pickerington By Price Range
Pickerington Events
Pickerington has a variety of events, activities, and festivals throughout the year including the famous Olde Village Farmers Market and the Taste of Pickerington and Fall Festival. From Christmas festivals, Fourth of July parades, arts and craft fairs and local sports events, Pickerington is teeming with plenty of things to keep locals and visitors alike busy each month.
The local Parks and Recreation department offers a variety of hobbies, activities, and classes for people of all ages. There are three sports programs, the Pickerington youth athletic Association, Pickerington area soccer association and the adult sports league with a fun event such as capture the flag. There are two main parks in town: Victory Park and Sycamore Creek Park just south of Olde Town Pickerington. Victory Park features seasonal events such as a haunted village and trick-or-treats events, playground equipment, picnic shelters, basketball and tennis courts as well as within walking distance to many shops in a few downtown Pickerington restaurants. Sycamore Creek Park offers hiking and biking, fishing, birdwatching, kayaking and nature trails.
Schools
The Pickerington school district consists of 14 buildings including two high schools: the Pickerington high school Central and Pickerington high school North, three middle schools and seven elementary schools. Three of the schools have been newly built within the last few years. This school district has an average attendance rate of 97%.
New in Town?
If you are new to the Pickerington area it helps the visits the city website for information and local contact numbers for natural gas, electricity, media and satellite services. Pickerington has anywhere from about 400 to 500 properties for sale at any given time priced from about $50,000 to over $1 million for parcels of land.
If you're looking at a custom building, Pickerington makes an ideal location since there are lots as low as $20,000 in larger parcels over $1 million. Most single-family homes range from about $200,000-$600,000 depending on size, condition, location, and acreage. The average price for a home in Pickerington is between $180,000 and $260,000. The majority of homes are priced within this range and typically include 3 to 5 bedrooms, 2 to 3 baths and home sizes between 2500 to 3200 ft.². There are many new home subdivisions as well as established neighborhoods to choose from in and around the community.
Contact a Pickerington Realtor®