Grove City Real Estate Information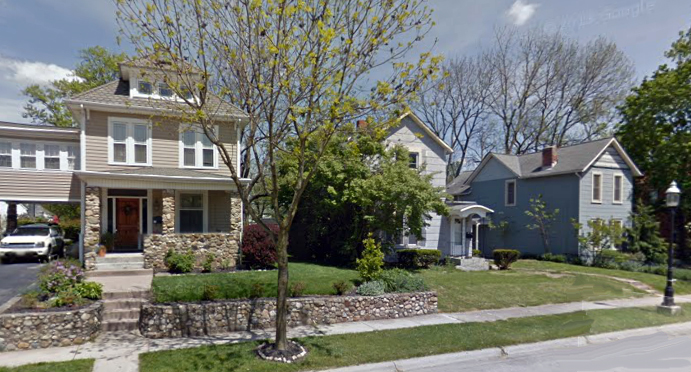 Grove City is a suburb of Columbus Ohio and home to about 36,000 residents. It was originally founded in 1852 with its beginnings traced back to the American Revolutionary War. The community's growth was steady and the village was incorporated in 1866. It's continued to be a bedroom community of Columbus and offers an exceptional quality of life, modern conveniences and comforts of a unique small town. Grove City was selected by Ohio Magazine as one of the best hometowns for Central Ohio region and with its rich history and close-knit community, residents enjoy calling Grove City home.
Grove City is served by the South-Western City school district which is one of Ohio's largest. Within the district, there are two high schools, a career center, 10 elementary schools and several middle schools. There are also three private schools. With over 100,000 students attending the school district, there's over 20,000 graduating annually.
With all those students come multiple parks and recreational facilities. With amazing parks and community centers, Grove City continues to be focused on outdoor recreation and education. The Beulah Park, Located in Grove City, was one of Ohio's first thoroughbred racetracks and dates back to 1889. Beulah Park has hosted summer community events, Fourth of July celebrations and Balloons and Tunes which is the annual hot air balloon festival. This park has been a key landmark in the city's identity and continues to be a contributor in its growth and recognition. Controversy has surrounded this park but the goal remains for Beulah Park to serve as a model of suburban land-use, mixed-use and a trademark community site. In addition to this park are also sports and dance facilities, preschool and senior centers, multiple parks and an herb garden for residents and locals. Check out the Parks and Rec Newsletter.
Grove City is a wonderful place to call home and since it's just outside of Columbus residents are no more than 15 or 20 minutes away from the Buckeye games, downtown shops and restaurants, and some of the best entertainment in the state. Grove City has been ranked #2 as the safest city for families with young children and has a 5.9% unemployment rate which is 3% lower than the national average.
Have we convinced you yet? If you're still wondering where to live in Columbus, consider Grove City. Great town, great people, great home prices. Call me today to learn more.
Newest Grove City Real Estate Listings
September 28, 2023