Upper Arlington Ohio Homes & Real Estate
Upper Arlington is located on the northwest side of the Columbus Metropolitan area and is home to roughly 34,000 residents. It's nestled just east of Highway 33 about 10 minutes north of downtown Columbus. Its elevation is about 800 feet located between the Olentangy and Scioto Rivers.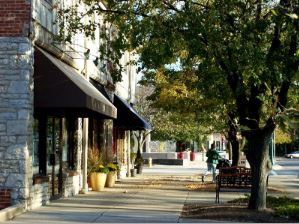 History
After World War II, a large housing boom north of Columbus created several subdivisions and developments with new housing tracts, neighborhoods, and homes just outside of the city core. By the 1960s, as the city grew North these houses became larger and the neighborhoods more consistent with the traditional style of historical homes and design. The southern half of Upper Arlington is considered "Upper Arlington historical district" or as some refer to it "Old Arlington". It is part of the national register of historic places so there are many homes that are easily over 100 years old, historical designs, and beautiful landmarks. The local historical societies work with community groups to preserve Upper Arlington's history as well as the district listings on the national register. If you're looking for a traditional historical home, Upper Arlington is probably where you should start your search.
Schools and Parks
Upper Arlington has its own school district and the Board of Education is one of the city's largest employers. There are currently five elementary schools to middle schools and one high school named the Upper Arlington high school. It offers extensive higher-level courses and membership in the international baccalaureate program. This school has received numerous accolades including the highest number of national merit finalists in Ohio's public schools.
There are several private schools and two Catholic grade schools offering K-8 programs and preschool childcare centers. There are several libraries and Upper Arlington maintains its own fire and police departments.
Upper Arlington also features over 30 public parks covering a total of 170 acres. Many of the larger parks offer extensive athletic facilities, historical significance and wooded nature preserves. Mallway Park is centered in the city's original business district and contains the memorial to US military veterans from Upper Arlington. Other parks offer stone monuments to military personnel. The city also operates three public swimming pools located at the Tremont Elementary school, and the Jones and Hastings Middle schools.
Local Events
Upper Arlington features lots of annual events and festivals including a Fourth of July parade and fireworks display, the Upper Arlington Labor Day Arts Festival, Halloween festivals at Tremont elementary school, winter festivals and tree lighting ceremonies, summer celebrations and the Chamber's Taste of Upper Arlington food Festival. There are cultural arts divisions, music and movies in the park, several events and art fairs. Honestly, if you don't live here you'll probably be here at one point or another for one of the many events and festivals that this city puts on.
If Upper Arlington sounds like a great place to live, raise a family, retire, or as one of the stops along your journey through life, give me a call today. I would be happy to offer tips and suggestions on buying a home in Upper Arlington or on current listings in your price range.
Contact an Upper Arlington Realtor®
Images byAttribution: Postdlf from w | Attribution: Columbusite at en.wikipedia